Main content starts here, tab to start navigating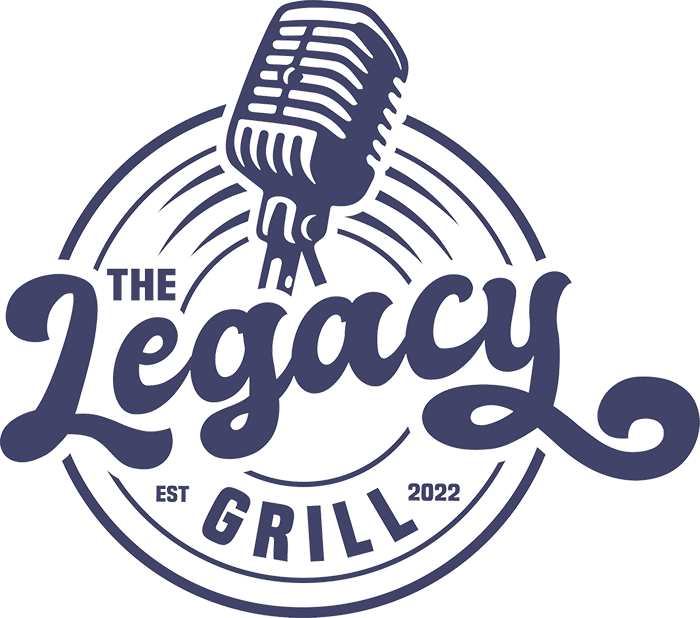 Starters
Chirping Crickets Queso

Tortilla chips served with jalapeno, chorizo and queso blanco

$8

Pretzel Bites

Soft Bavarian pretzel bites tossed in sea salt, served with beer cheese

$8

Southern Bites

Fried catfish, served with fresh lemon & tartar sauce

$11

Onion Rings

Thick-cut, battered & fried sweet onion, served with house-made ranch

$8

Chicken Wings

Fried and served plain or tossed with signature buffalo, honey asian or smokey bbq sauce, served with ranch or bleu cheese

$12

gluten friendly

Cheddar Curds

Fried and served with house-made ranch

$9
Salads
Add Chicken Breast +5 Salmon +10
House Greens

Fresh greens topped with carrots, cucumbers, tomatoes, & onions, served with choice of dressing

$7

gluten friendly

Classic Caesar

Caesar tossed romaine + parmesan cheese and topped with house crouton & tomato

$8

The Wedge

Iceberg wedge + smoked bacon, tomato, onion, & candied pecans with creamy bleu cheese dressing & balsamic reduction

$10

gluten friendly
Handhelds
Served with house seasoned fries, or upgrade to: sweet potato fries +2 | onion rings +2 | side house or caesar salad +3
Add on to any sandwich: jalapenos +1 | sauteed onions +1 | blue cheese crumbles +1 | sauteed mushrooms +2 | fried egg +1 | fried onions +1 | bacon +2 | burger patty +4
Smash Burger

prime beef, seasoned & char-grilled, served on a toasted bun with cheese, onion, lettuce, tomato + house mayo

$12

GF Bun + $2

Burger Additions

Jalapenos, sautéed onions, bleu cheese crumbles, fried egg, fried onions (each) $1

Bacon, sautéed mushrooms (each) $2

Extra burger patty $4

Grilled Chicken Sandwich

Char-broiled chicken breast on a toasted bun with crisp lettuce, onion, tomato & house mayo

$12

GF Bun + $2

Fish Po'Boy

Southern fried catfish fillet with house made remoulade on a toasted french roll + crisp lettuce & tomato

$14

GF Bun + $2

Fried Chicken

Fried chicken breast topped with swiss cheese served on a toasted bun with crisp lettuce, tomato & onion, served with honey mustard

$12

GF Bun + $2

French Dip

Shaved prime rib served on a toasted french roll with au jus

$15

GF Bun + $2
The Main Stage
With Your Dinner:
Side Salad + Choice of One Side Dish
Ribeye

12-14 ounce angus ribeye, seasoned with our chef's house blend of spices & charbroiled

$32

gluten friendly

Pork Chop

10 ounce bone-in pork chop, seared

$15

gluten friendly

Chicken Alfredo

Creamy parmesan sauce and sliced, grilled chicken breast over pasta

$18

Salmon

Seared and topped with house butter

$24

gluten friendly
Consuming raw or undercooked meats, poultry, shellfish or eggs may increase your risk of foodborne illness, especially if you have a medical condition. These items may be cooked to order or undercooked.
Sides
Signature House Seasoned Fries (GF) $4

Sweet Potato Fries (GF) $5

Fresh Seasonal Vegetable (GF - Varies) $4

Buttered Pasta $6

Herb-Roasted Potatoes $4

Onion Rings $6
How Sweet It Is
Cheesecake

New York cheesecake, big enough to share (if you wish...) topped with choice of chocolate or caramel sauce

$6

Chocolate Torte

Rich fudge cake served with whipped cream

$6
All kids meals come with a choice of French Fries, Applesauce, Cottage Cheese or Fresh vegetables along with a drink and cookie for dessert!
Kids Burger

$7

Kids Dilla

$7

Kids Tenders

$7

Kids Mac n Cheese

$7

Kids Cheeseburger

$7
Beverages
Non-Alcoholic Beverages
Fountain Drinks

Coca Cola, Diet Coke, Cherry Coke, Sprite, Mr. Pibb, Mello Yello, Root Beer, Orange Fanta, Raspberry Tea, Lemonade

Free Refills $2.50

Hot Drinks

Coffee $1.50

Tea $2.50